Used Truck Sale Near St Catharines
Used Trucks for Sale Near St. Catharines
Ontario's Friendliest Auto Dealer

Find The Perfect Truck For You

There's nothing quite like the undeniable power and flexibility of a truck - when it comes to towing and hauling for personal use and in the professional sector, there's no substitute for a capable pickup. And when it comes to taking every dollar further, buying used is a simple and smart choice. If you're searching for the best used trucks for sale near St. Catharines, there's one dealership with the hand-picked inventory to fit the bill: Grimsby Ford. Check out what we've got in stock now, or read on to learn more about what makes us Ontario's friendliest auto dealer.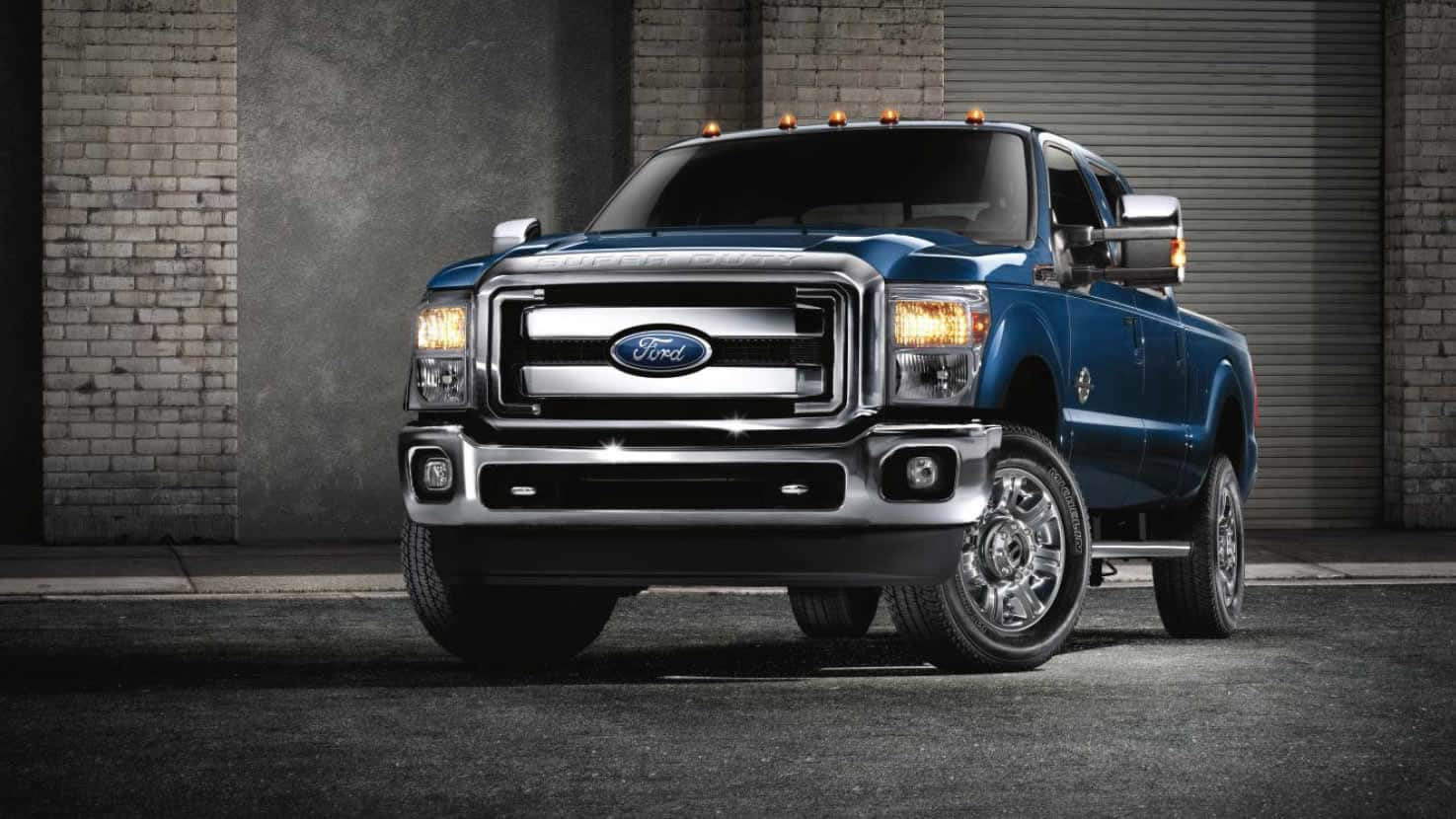 Our name says it all - we're all about trucks like the Ford F-150 and Ford Super Duty. The Ford F-Series has brought affordable performance and adaptability to North American drivers for well over 50 years - and now in their thirteenth generation, these contemporary classics are perfectly positioned to help make your driving experience easier and more rewarding. No matter what pre-owned model or year you choose, you'll discover a pickup platform dedicated to constant and consistent evolution. In the 2017 model year, the Ford Super Duty series (including the F-250, F-350, and F-450) joined the F-150 in switching over to a completely aluminum body - reducing curb weight and increasing resistance to dents. That's what being built Ford Tough means.
Wherever you are right now in the truck shopping process, the pros at Grimsby Ford are ready to help kick your search into overdrive. We source all of our pre-owned vehicles from drivers throughout the Great Toronto region, so you never know what you'll find when you check out our stock - it pays to check back now and again to catch new deals as they come in. On the other hand, we encourage you to come in whenever you're ready, either by scheduling an appointment with us or simply walking in 6 days a week - see below for our full hours.
Choosing Grimsby Ford is a smart choice - not just for the inventory we offer, but for the standard of customer service you'll find every time you interact with us. Over the phone, through the Web, or in person, we're dedicated to making every visit better than the one before. No matter what your needs are, no question is too small - and that's just as true for our finance, service, and parts pros as it is for our sales team. Choose Grimsby Ford for a better way to buy a pre-owned truck!
Your Ford Specialists
From the F-150 pickup to the Edge compact SUV and many more, we know Ford
Peace of Mind Pledge
Our 9-point code of conduct is the core of our customer service philosophy
Owner Advantage Rewards Program
Set yourself up to save even more with every purchase

Don't Let Credit Concerns Get in Your Way - Rely on Our Expert Financing Team
In today's world, having an adaptable pickup on your side is more valuable than ever. So if you're unsure if your credit rating might disqualify you from driving home in the used truck you need, just get in touch with the Grimsby Ford finance team - they'll work with your unique situation to structure a payment plan that works for you. It's easy to get started with our online calculator and simple application. Even if you've had credit difficulties in the past, our finance pros can help you improve your credit over time to put your buying power where it ought to be.

Pre-Owned Pickups Are Just the Tip of the Iceberg at Grimsby Ford
Our new and pre-owned truck selection has the power to make your life easier and more fun - and that's just as true for the other vehicles we sell. While your journey will begin with pickups like the Ford F-150 and Ford SuperDuty lineup, we have much more to offer from the designers at Ford, including contemporary SUVs that you'll need to test drive to believe. The mid-size Ford Edge and 7-seater Ford Flex crossover embody Ford's commitment to power and utility. We also carry sedans like the Ford Fusion and Mustang - so see what we've got in stock today!

Searching for Used Trucks for Sale near St. Catharines? Choose Grimsby Ford for Exceptional Sales
The automotive business is always competitive, and it takes a lot to stand out above the crowd. Although we are proud of our inventory, incentives, and prices, you'll find that what really makes the Grimsby Ford experience so outstanding is the skill and values of our team members. So whether you choose to take advantage of our unique "Test Drive at Home" program or you have any questions at all about the sales process, we're always ready and eager to help. Discover the experience that keeps our customers coming back, year after year!

Extend the Lifetime of Your Pre-Owned Truck with Prompt, Courteous Service and Parts
Putting a pickup through its paces is just the way things go - so you'll always want to have a service team on your side to keep your pre-owned truck in top condition. Relying on us for a great sales experience is only the beginning - why not lean on the same service pros that helped inspect your used truck in the first place? Keeping your truck in top condition with the Grimsby Ford service centre couldn't be easier or more affordable, so keep our winning customer service tradition in mind!

For as long as we've been open, Grimsby Ford has always taken pride in providing a higher standard of customer service than most drivers expect. With over 25 dedicated team members across all departments, we approach every interaction as an opportunity to create a new customer for life. We're proud to serve customers from Grimsby, Hamilton, and St. Catharines with sales policies that go the extra mile - like our Test Drive at Home program, which brings the car, truck, SUV, or minivan of your dreams right to your doorstep. And speaking of trucks, we've got one of the largest full-sized truck inventories in the region. Rely on us to help you get behind the wheel of your next new or used vehicle!
Used Trucks For Sale near St Catharines