With 2019 fast approaching, Ford of Canada provided us with the opportunity to purchase a large volume of low mileage Ford Demo's driven by the Ford of Canada Executive Senior Management Team. We are pleased that we were able to purchase them thousands below invoice cost.
To celebrate a successful 2018 - we are passing along the volume purchase savings and making them available now!
Not only will you get the Huge Savings we negotiated with Ford of Canada - these vehicles are also eligible for ALL New Ford of Canada Incentives and Discounts.
We have a great selection of product and options so you can best determine the requirements on your next new Ford!
Call NOW! 905-945-4171
Book your appointment to view one of our
Demo Vehicles… before their all gone!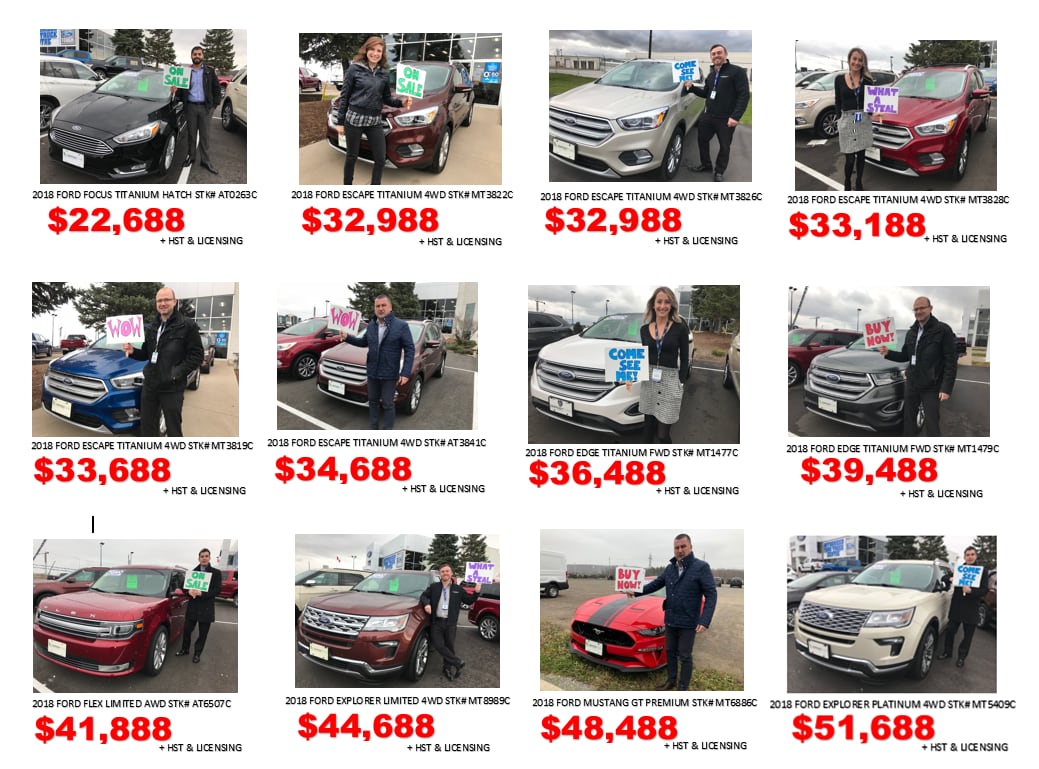 Contact Us