Ford Focus for Sale Grimsby
The Ford Focus sets the bar high in the compact car segment. If you're shopping for a daily commuter car, you're likely looking for something that has great fuel economy, comfort and modern features. It offers an impressive array of top-level features for a great price. Some of these available top-level features include hands-free parallel-park assist, heated steering wheel, heated front seats and dual-zone climate control. Select trims also come with Apple Car Play and Android Auto, as well you can choose between a variety of infotainment display screen sizes to suit your preference. Ford offers a wide variety of trim levels to choose from, so you're bound to find the perfect model to suit your lifestyle and needs! The Ford Focus is available either as a sedan or as a hatchback, and that hatchback has fold down seats for additional cargo space. Newer models of the vehicle even have a retuned suspension for more precise handling.
The best way to determine if the Ford Focus is right for you is to take it for a test drive! We encourage you to visit us a Grimsby Ford and explore our new and used inventory that we have available. We also know that the best way to determine if a vehicle is right for you is to take it for a test drive! Visit us during our flexible operating hours and take any Ford Focus for a no-obligation test drive. The only way you'll know if a vehicle is right for you is after you take it for a spin yourself! We offer flexible hours and we are open six-day-a-week to accommodate your busy schedule. So, you can begin your search online to see what we have in stock, or feel free to come by Monday through Saturday during our business hours to see what we have available in person! We look forward to helping you choose the perfect Ford Focus for sale in Grimsby!
Transparent Pricing
What you see is what you get!
100% Satisfaction Guaranteed
We aren't happy until you are 100% satisfied with your product or services.
Highest Quality New and Used and Vehicles
All of our vehicles are selected to deliver the highest quality and value to you!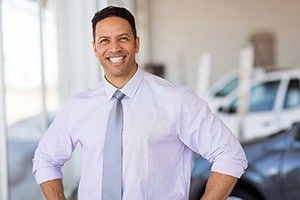 Sales-pressure is a thing of the Past
When you visit us, you'll actually enjoy your car-shopping experience. We want to help you to find the perfect Ford Focus for sale in Grimsby to meet all of your needs. That means that we listen to you to find out what you need in a vehicle, and we present you with a variety of options that best suit your life!

Make Shopping a Breeze with Straightforward Pricing
If you're shopping for a Ford Focus for sale in Grimsby, you've probably already compared a few prices. In the case that you have, you've likely noticed some variations on the same model. Well, when you shop with us you can shop with confidence knowing that the price on the tag is the price you will pay. You can spend your time choosing the right vehicle, not worrying about the price tag.

Quick Service, Great Results
At Grimsby Ford, we provide fast and efficient vehicle service. Whether you're coming in for an oil change, tire rotation, or to have an accessory installed, or even for a repair, we will get the job done for you in a timely manner. When you buy a Ford Focus from our dealership, you'll be backed by our team of certified technicians for the life of your vehicle! Enjoy the benefits of being a Grimsby Ford customer.

We offer a Fantastic Selection of New and Used Ford Focus for Sale
Many of our used vehicles are high-quality customer trade-ins and lease returns. Once a vehicle is returned to us, we go to great lengths to recondition it up to nearly-new vehicle standards. If you're looking for a used Ford Focus for sale in Grimsby, then be sure to check out our used inventory selection online. In addition, we offer you a CarProof vehicle history report with every car on our lot!

All of us at Grimsby Ford get a sense of satisfaction in helping our customers find the right vehicle and we make every effort to ensure your buying experience is an enjoyable one. Our pledge is to operate our dealership by the highest standards of professional ethics, honesty and integrity. We want to set a new bar when it comes to buying new and used cars, trucks, SUVs, and Vans for sale in Grimsby. Check out some of our best-selling models like the F-150, Escape, and Edge!
We want to ensure you get the most out of your Ford vehicle! With your purchase you are enrolled in the Owner Advantage Rewards Program which boasts a $10 enrollment bonus toward a future parts or service visit, 5% reward on parts and service purchases that can be applied towards future service visits, oil change rewards, and more!
We look forward to serving you!
Ford Focus for Sale Grimsby