Ford Dealer Lincoln, Ontario
Ford Dealer Lincoln, Ontario
Premier dealership with new and pre-owned models

Impressive lot and inventory of various Ford vehicles

Full-service dealership with finance, parts, tire, and service centres

Find an experience that matches your needs at Grimsby Ford
Friendliest Ford Dealership in Ontario
At Grimsby Ford, we believe that customer service should be more than simply covering the standard bases. Our goal is to make buying a car a truly enjoyable experience. It's a priority to invest in our community in Lincoln because our mission is to put people first, always. This philosophy is what drives our business, and it is what makes buying a car at Grimsby Ford an unbeatable experience.
Our strong ethical backbone is just one of the ways we set ourselves apart from the competition. We are constantly looking for ways to improve our already high standard of service as a Ford dealer in Lincoln, Ontario, and we always strive for excellence in everything we do.
Our experienced employees understand the value in making a knowledgeable purchase. Every one of our employees are trained to present the best options for you and to help you find a customized package that's perfect for your needs.

Unbeatable New and Used Inventory
Grimsby Ford boasts a massive selection of new and used cars and trucks. Whether you're looking to buy something new or pre-owned, our inventory is tough to beat. Our selection includes sought-after vehicles such as the 2015 Ford Edge AWD, and the 2016 Ford Focus Titanium FWD Sedan. We offer the best prices for our customers, and we have frequent sales and promotions. If you're looking to buy a new or used Ford make sure to browse the online inventory regularly to check out our most recent special offers.
We only accept the highest quality, and professionally tested pre-owned vehicles. You can have the most confidence in the quality of any used car or truck on our lot. Due to our commitment to strive for excellence in everything we do, we are intensely selective about our used vehicles. Our used vehicle selection includes like-new models such as the 2016 Ford Focus SE FWD, and the 2013 Ford Escape SE FWD. With prices THIS good there's no reason to look elsewhere.
Come and check out our Ford dealership in Lincoln, Ontario to see the latest new and used vehicles we have to offer in the showroom. If you'd prefer to browse from the comfort of your home you can check out new and used vehicles using our online search engine on our website. It features several filters so you can easily find what you're looking for.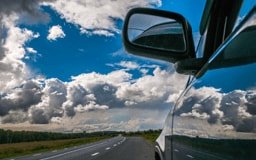 Want to test drive a vehicle? Let us bring it to you!
That's right, we take our customer service steps further than the competition by making your test-drive as convenient as possible. Simply fill out our online request form and include the most suitable time for your appointment and our team will bring the vehicle to your door. It doesn't get any easier than this! It's just another way we go above and beyond for our valued customers.
Exclusive owner advantage rewards!
Enjoy the additional benefits of purchasing a vehicle from Grimsby Ford. Our exclusive Owner Advantage Rewards Program gives customers a 5% reward on all parts and service purchases that can be applied to future visits. Whether you need an oil change or a new part, you can collect points and use them anytime you want down the road (pun not intended!). You also receive a $10 enrollment bonus that can be used toward your next parts or service purchase. Our rewards program was designed to show appreciation for our customers, which further demonstrates our commitment to providing exceptional customer service even after the sale is made.
Financing made easy
We want to make financing your purchase as simple and straightforward as possible. The knowledgeable professionals in our finance department are available to help you every step of the way. Our discerning team will be able to review all of your options to find the plan that best suits your needs and budget. We want to help you get behind the wheel of your new car or truck as soon as possible, and we want the process to be absolutely stress-free!
Getting started is easy with our online car finance application on our website. Of course, if you have any questions about getting started feel free to reach out to any of our finance team members who will be happy to help you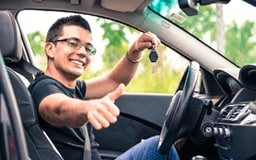 We serve our community
Grimsby Ford is a community driven auto dealership in Ontario. Our bottom line is not just about making a profit; we also recognize our social responsibility to give back to our community. That's why we take various initiatives to support community fundraisers and events. Grimsby Ford sponsors many events at the Grimsby Public Library to provide free entertainment for the whole family, such as the Turkey Rhubarb concert, and IncrediBrent Comedy Magic Show. Among other events and charities, we have also sponsored the Grimsby & District Chamber of Commerce Annual Charity Gold Tournament three years in a row.
Come visit us!
It's no wonder why Grimsby Ford is the first choice for so many Ontarians. We are leaders in the industry because we put people first in everything we do. Our selection is unbeatable, and our prices are fair. With the help of our knowledgeable finance team, getting behind the wheel of the Ford vehicle of your dreams is possible for almost any budget. Come to Grimsby Ford located at 455 South Service Road in Grimsby, Ontario for your next purchase or service needs. Our business hours are Monday to Thursday 9am to 8pm, Friday 9am to 6pm, and Saturday 9am to 5pm. Come and see why we are the preferred auto dealership for so many Ontarians!